The reason we can start thinking a little bit about building a house at the swamp is that the trees are doing great. (Real building is still probably a few decades away.)
Check out this quick series just to show tree growth over the years.
One growing season (Dec 92). I think it was this dormant season that we transplanted the best trees out into the house plan.
Four and a half (July 96)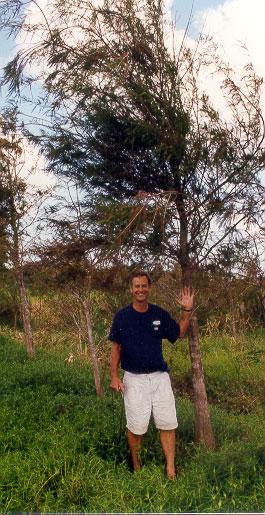 Eight and a half and now we need a ladder to trim! (Jul 00)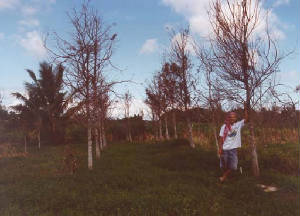 Ten growing seasons – Theo and Jim are in a forest Nov 2001